About the Book:

Billionaire Ian Shaw can have everything he wants--except a happy ending. Or at least that's what it feels like with his fortune recently liquidated, his niece, Esme, still missing, and the woman he loves refusing to speak to him. In fact, he doubts she would date him even if they were stranded on a deserted island.

Despite her love for Ian, Sierra Rose knows he has no room in his life for her as long as the mystery of his missing niece goes unsolved. The only problem is, Sierra has solved it, but a promise to Esme to keep her whereabouts secret has made it impossible to be around Ian.

When the PEAK chopper is damaged and Sierra lacks the funds to repair it, Ian offers a fundraising junket for large donors on his yacht in the Caribbean. But the three-day excursion turns into a nightmare when a rogue wave cripples the yacht and sends the passengers overboard. Shaken up and soaked to the bone, Ian finally has a chance to test his theory when he and Sierra do indeed find themselves washed up on a strange, empty shore.

It will take guts and gumption for the PEAK team to rescue the duo. But it will take a miracle to rescue Ian and Sierra's relationship.

My Thoughts:

I think I've said this about every addition to the Montana Rescue series, but

Troubled Waters

is by far the best yet! Talk about star-crossed lovers! Romeo and Juliet had nothing on Ian and Sierra! These two just seem to face tragedy after tragedy blocking any attempt at romance! However, in

Troubled Waters

it is a tragedy that

finally

brings them a chance at their happily ever after. When they are stranded on a deserted island and their survival is still in question, they are finally faced with each other and choose to expose the raw emotions and long-seated desire in their hearts. Passionate kisses are shared (in keeping with the other two kisses they shared in the past), words longed to be expressed are spoken, and hope for a shared future emerge. Ian's hero status is also officially confirmed, as well, when he rises to the occasion of protector, provider, and rescuer without the aid of his money. While a few more bumps in the road occur before their future is sealed, their ending could not have been more tender and sweet!

Although the description of the novel does not mention this, Pete and Jess's story provides a strong secondary plot. Their relationship takes significant strides forward in an emotional roller coaster ride of brutal honesty, trust, and tenderness. Pete shows more raw emotion in this novel than in any other, causing him to be even more endearing and that much more a hero both in action and of the heart. And Jess not only comes face to face with her past, but is also confronted with having to make a decision about her future. Can't wait to see what happens with their relationship in future books in the series!

I received a complimentary copy of this book from the publisher. A review was not required but was voluntary and contains my own thoughts and opinions regarding this literary work.

Susan May Warren is the USA Today bestselling author of over fifty novels with more than 1 million books sold, including Wild Montana Skies, Rescue Me, and A Matter of Trust. Winner of a RITA Award and multiple Christy and Carol Awards, as well as the HOLT and numerous Readers' Choice Awards, Susan has written contemporary and historical romances, romantic suspense, thrillers, romantic comedy, and novellas. She can be found online at

www.susanmaywarren.com

, on Facebook at Susan May Warren Fiction, and on Twitter @susanmaywarren.

---

Hello, and welcome to my book blog! My name is Crystal Smith. Some say I have a reading addiction...

read more

Categories:

All
Action/Adventure
Autobiography
Biblical Fiction
Biography
Christian Fiction
Christian Suspense
General Articles
Historical Fiction
Historical Romance
Inspirational Romance
Mystery/Suspense
NonFiction
Novellas
Romantic Suspense
Top Ten Tuesday


RSS Feed

Books I'm Currently Reading!
Powered by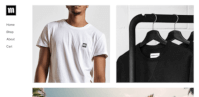 Create your own unique website with customizable templates.