About the Book:


A charming and engrossing novel

about a lush and storied coal-mining town—and the good people who live there—in danger of being destroyed for the sake of profit. Will the truth about the town's past be its final undoing or its saving grace?

1933

. In the mining town of Beulah Mountain, West Virginia, two young girls form an unbreakable bond against the lush Appalachian landscape, coal dust and old hymns filling their lungs and hearts. Despite the polarizing forces of their fathers—one a mine owner, one a disgruntled miner —Ruby and Bean thrive under the tender care of Bean's mama, blissfully unaware of the rising conflict in town and the coming tragedy that will tear them apart forever.

2004.

Hollis Beasley is taking his last stand. Neighbors up and down the hollow have sold their land to Coleman Coal and Energy, but Hollis is determined to hold on to his family legacy on Beulah Mountain. Standing in his way is Buddy Coleman, an upstart mining executive who hopes to revitalize the dying town by increasing coal production and opening the Company Store Museum. He'll pay homage to the past—even the massacre of 1933—while positioning the company for growth at all costs.

What surprises them all is how their stories will intersect with a feisty octogenarian living hundreds of miles away. When Ruby Handley Freeman's grown children threaten her independence, she takes a stand of her own and disappears, propelling her on a journey to face a decades-old secret that will change everything for her and those she meets.

My Thoughts:
A story about tragedy and loss, forgiveness and new beginnings, and the power of friendship, Under a Cloudless Sky will pull at your heart strings from the very beginning. The foundation of the story is built on the unlikely friendship of Ruby and Bean- two little girls from opposite sides of the town's coal mining industry that form a unique and lasting friendship. Together, the two uncover a dark secret involving the coal mine's owner and other executives that leads to a brutal massacre changing not only the town's destiny but also the destinies of Ruby, Bean and their families. Ruby carries the town's secret and the tragedy of the massacre with her into adulthood, as well as, a secret of her own. As the adult Ruby sojourns back to Beulah Mountain to make peace with her past, she is surprised by more secrets that link her tragic history to another citizen in town, Hollis Beasley- a man fighting to save his family's land from the revived mining company seeking to plunder Beulah Mountain of their natural resources once again. Although the story took a dark turn and was difficult emotionally to read at times, it still offered a sentimental journey and a surprise ending showcasing the beauty and strength of friendship.



I received a complimentary copy of this book from the publisher. A review was not required but was voluntary and contains my own thoughts and opinions regarding this literary work.




To learn more about Chris Fabry visit his website

at www.chrisfabry.com.

---

Hello, and welcome to my book blog! My name is Crystal Smith. Some say I have a reading addiction...

read more

Categories:

All
Action/Adventure
Autobiography
Biblical Fiction
Biography
Christian Fiction
Christian Suspense
General Articles
Historical Fiction
Historical Romance
Inspirational Romance
Mystery/Suspense
NonFiction
Novellas
Romantic Suspense
Top Ten Tuesday


RSS Feed

Books I'm Currently Reading!
Powered by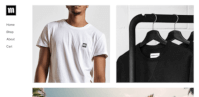 Create your own unique website with customizable templates.