Finding herself lost on a dark, desolate country road, Moira Harrison finds herself in the middle of a nightmare after hitting a woman who appeared suddenly in the middle of the road. Not only does Moira not know if the woman is injured- or worse yet killed- Moira finds herself in need of help after wrecking her vehicle while trying to avoid colliding with the woman. A man comes to her rescue- or so she thinks- before she loses consciousness. Upon awakening, however, she discovers that she is alone and that both the woman and the mysterious man have disappeared. When the police are skeptical about the accident, Moira seeks the help of Cal Burke, private investigator and widower. With very little evidence and a trail that seems to have grown cold, Moira and Cal seek to find the truth about the identities and fates of the two people Moira encountered at the wreck site. But as pieces of the puzzle surface, Moira and Cal have even more questions and, eventually, uncover a disturbing web of deceit, misguided intentions, and calculated murder.

This was my first read by Hannon, and I have to say- even though the identity of the mystery man was apparent pretty early in the story and the source of the "donations" to the charity fund were also a bit predictable- the unexpected twist of Moira's fate was appealing. I felt the danger and intensity of the rescue sequence to the point I felt my own heart racing at times! It was also sweet reading how Moira and Cal's relationship progressed as Cal came to terms with his past.

This review contains my own thoughts and opinions. I have not been compensated for this review in any way.

Irene Hannon is the best-selling author of more than 35 novels. Her books have been honored with the coveted RITA Award from Romance Writers of America, the HOLT Medallion, the Reviewer's Choice Award from Romantic Times BOOKreviews magazine adn the Daphne du Maurier Award for mystery/suspence. Irene and her husband make their home in Missouri, USA. To learn more about Irene Hannon, visit her website at

www.irenehannon.com

.

---

Hello, and welcome to my book blog! My name is Crystal Smith. Some say I have a reading addiction...

read more

Categories:

All
Action/Adventure
Autobiography
Biblical Fiction
Biography
Christian Fiction
Christian Suspense
General Articles
Historical Fiction
Historical Romance
Inspirational Romance
Mystery/Suspense
NonFiction
Novellas
Romantic Suspense
Top Ten Tuesday


RSS Feed

Books I'm Currently Reading!
Powered by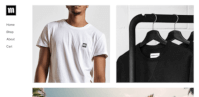 Create your own unique website with customizable templates.