After his country-duo singing partner decides to go solo and his father suffers injuries from a traumatic helicopter crash, country music superstar Ben King returns to Mercy Falls to lick his wounds and care for his ailing father. He hopes in the process that he'll be able to pick up the pieces of his faltering music career. Kacey Fairing has also returned to Mercy Falls for the summer after taking leave from her military career to spend some time with her teenage daughter and to work as a search and rescue helicopter pilot for PEAK Rescue. Although Ben's father- who also heads up PEAK rescue- cites Kacey's bronze star military award as his reasons for hiring her, Ben quickly learns that his father's intentions went much deeper. His actual plan was to bring high school sweethearts, Ben and Kacey, back together again in an attempt for old wounds to heal and promises left unfulfilled to have a new chance. Blindsided by the revelation that Kacey kept their daughter instead of putting her up for adoption thirteen years ago as he was led to believe, Ben struggles with reconciling his past mistakes in hopes of carving out a new future with Kacey and their daughter. However, Kacey's leftover bitterness and anger at her belief that Ben abandoned her all those years ago leaves her having difficulty believing that Ben's love could be true and that he could actually choose a life with her and their daughter over fame and fortune. Meanwhile, Ian and Sierra's storyline continues from

If Ever I Would Leave You

as new evidence surfaces about Esme's disappearance. In the process, Ian and Sierra's relationship is tested and pushed to the limits in Ian's desperate attempt to determine what happened to Esme.

I enjoyed the primary storyline about Ben and Kacey's reunion as it is truly a "fairytale come true" plot. Both characters realize that what they believed to be the truth of their past ended up being the manipulation of others. Their sweet story unfolds beautifully as each discovers the truth about misconceptions about their past and the realization that their love for one another is still alive and well. Ian and Sierra's story, however, was the most surprising and compelling. It appears that Ian will finally bridge the gap between the awkward employee vs. romantic-interest situation that the two face only to have the instance end dramatically with Ian firing Sierra after learning she withheld information about Esme's disappearance. Later, the two reconcile as friends and Sierra offers to help with some preliminary investigation into new evidence linked to a possible sighting of Esme. When Sierra's help produces even more hope that Esme is still alive, Ian shares a tender moment and kiss with Sierra leading the reader to hope, once again, that the two will finally pursue a romance. But, no, Ian screws it up- again! His ego and stubbornness cause an even wider rift between the two leading Sierra to set some boundaries that, for this reader at least, broke my heart. I have a feeling the story between these two is far from over!

This review contains my own thoughts and opinions. I have not been compensated for this review in any way.

Susan May Warren is the

ECPA and CBA bestselling author of over fifty novels, including

Wild Montana Skies

, with more than one million books sold. Winner of a RITA Award and multiple Christy and Carol Awards, as well as the HOLT and numerous Readers' Choice Awards, Susan has written contemporary and historical romances, romantic suspense, thrillers, romantic comedy, and novellas. She can be found online at

www.susanmaywarren.com

.

---

Hello, and welcome to my book blog! My name is Crystal Smith. Some say I have a reading addiction...

read more

Categories:

All
Action/Adventure
Autobiography
Biblical Fiction
Biography
Christian Fiction
Christian Suspense
General Articles
Historical Fiction
Historical Romance
Inspirational Romance
Mystery/Suspense
NonFiction
Novellas
Romantic Suspense
Top Ten Tuesday


RSS Feed

Books I'm Currently Reading!
Powered by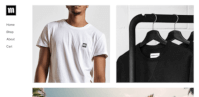 Create your own unique website with customizable templates.