About the Book:


Years ago, the man who stole Catherine Winthrop's heart rejected her--and she's never recovered from the grief. Now tragedy has brought him back into her life. This time it isn't her heart he's taking, it's her home and her family's good name.

Jonathan Carlew's serious demeanor and connection to trade, not to mention the rumors surrounding his birth, have kept him from being a favorite of the ladies, or their parents. Now, suddenly landed and titled, he finds himself with plenty of prospects. But his demanding society responsibilities keep pressing him into service to the one woman who captured his heart long ago--and then ran off with it.

These two broken hearts must decide whether their painful past and bitter present will be all they can share, or if forgiveness can provide a path to freedom for the future.

My Thoughts:


These two poor souls! Jonathan and Catherine take the hard way to finding (or should I say re-finding) love with each other as a lack of communication, misplaced assumptions, and society's expectations cause much turmoil and grief. Each mistakenly believes the other rejected them when love first began to bloom two years prior. Consequently, when the death of Catherine's father unexpectedly catapults Jonathan into the position of the new Lord Winthrop, awkwardness and bitterness take root every time their paths cross. Poor decisions on both of their parts- one seeking to wed based on society's expectations and one posing with a suitor to squelch society's rumors- lead to more frustration and emotional upheaval making their way to reconciliation seem nearly hopeless. However, when the truth about what separated them in the first place all those years ago comes to light, forgiveness and romance finally have a chance! Forever love triumphs over forlorn love! Although the plot seemed to drag at times because of problem after problem these two faced, I finished the novel with a sense of satisfaction at the ending. Thoroughly enjoyed revisiting beloved characters from Miller's

Regency Brides: A Legacy of Grace

series, and with hints given to future plots, I look forward to reading the rest of the books in this series!

I received a complimentary copy of this book from the publisher. A review was not required but was voluntary and contains my own thoughts and opinions regarding this literary work.

Carolyn Miller lives in the beautiful Southern Highlands of New South Wales, Australia. She is married, with four gorgeous children, who all love to read (and write!) as she does (except not in the Regency genre - funny, that!). She write stories that are fun and witty, yet also deal with real issues, such as dealing with forgiveness, the nature of really loving versus 'true love', and other challenges we all face at different times. To learn more, visit https://www.carolynmillerauthor.com/

.

---

Hello, and welcome to my book blog! My name is Crystal Smith. Some say I have a reading addiction...

read more

Categories:

All
Action/Adventure
Autobiography
Biblical Fiction
Biography
Christian Fiction
Christian Suspense
General Articles
Historical Fiction
Historical Romance
Inspirational Romance
Mystery/Suspense
NonFiction
Novellas
Romantic Suspense
Top Ten Tuesday


RSS Feed

Books I'm Currently Reading!
Powered by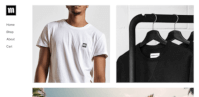 Create your own unique website with customizable templates.