Dr. Rand Brookston desires nothing more than to serve the people of Timber Ridge, but lack of funds and modern equipment have stifled his abilities to properly treat the townspeople. When a much loved town merchant is diagnosed with heart failure, Rand knows that a risky surgery may help extend his life, but in order to perform the surgery he will need Rachel's skills in the operating room. Overwhelmed by the day-to-day struggles of keeping her ranch operating, Rachel also struggles with guilt over her growing attraction for Rand, but reluctantly agrees to assist in the surgery. Over the course of time working together, Rand tries to gently coax Rachel's heart into giving them a chance at love.

Beautiful love story of overcome the grief of a first love lost and the hope/fear of stepping out into something new. I especially enjoyed the secondary love story showcased between the ill townsperson and his wife (don't want to spoil who that person is). A few other loose ends and reconciliations also occurred that started in previous books in this series. Great ending to an enjoyable series in Timber Ridge!

This review contains my own thoughts and opinions. I have not been compensated by the author or publisher in any way.

Tamera Alexander is a USA Today bestselling author and one of today's most popular writers in the historical fiction genre. She and her husband live in Nashville, Tennessee, not far from the Southern mansions that serve as the backdrop for six of her award-winning novels. For more about Tamera's books, visit www.TameraAlexander.com.



---

Hello, and welcome to my book blog! My name is Crystal Smith. Some say I have a reading addiction...

read more

Categories:

All
Action/Adventure
Autobiography
Biblical Fiction
Biography
Christian Fiction
Christian Suspense
General Articles
Historical Fiction
Historical Romance
Inspirational Romance
Mystery/Suspense
NonFiction
Novellas
Romantic Suspense
Top Ten Tuesday


RSS Feed

Books I'm Currently Reading!
Powered by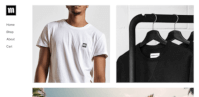 Create your own unique website with customizable templates.